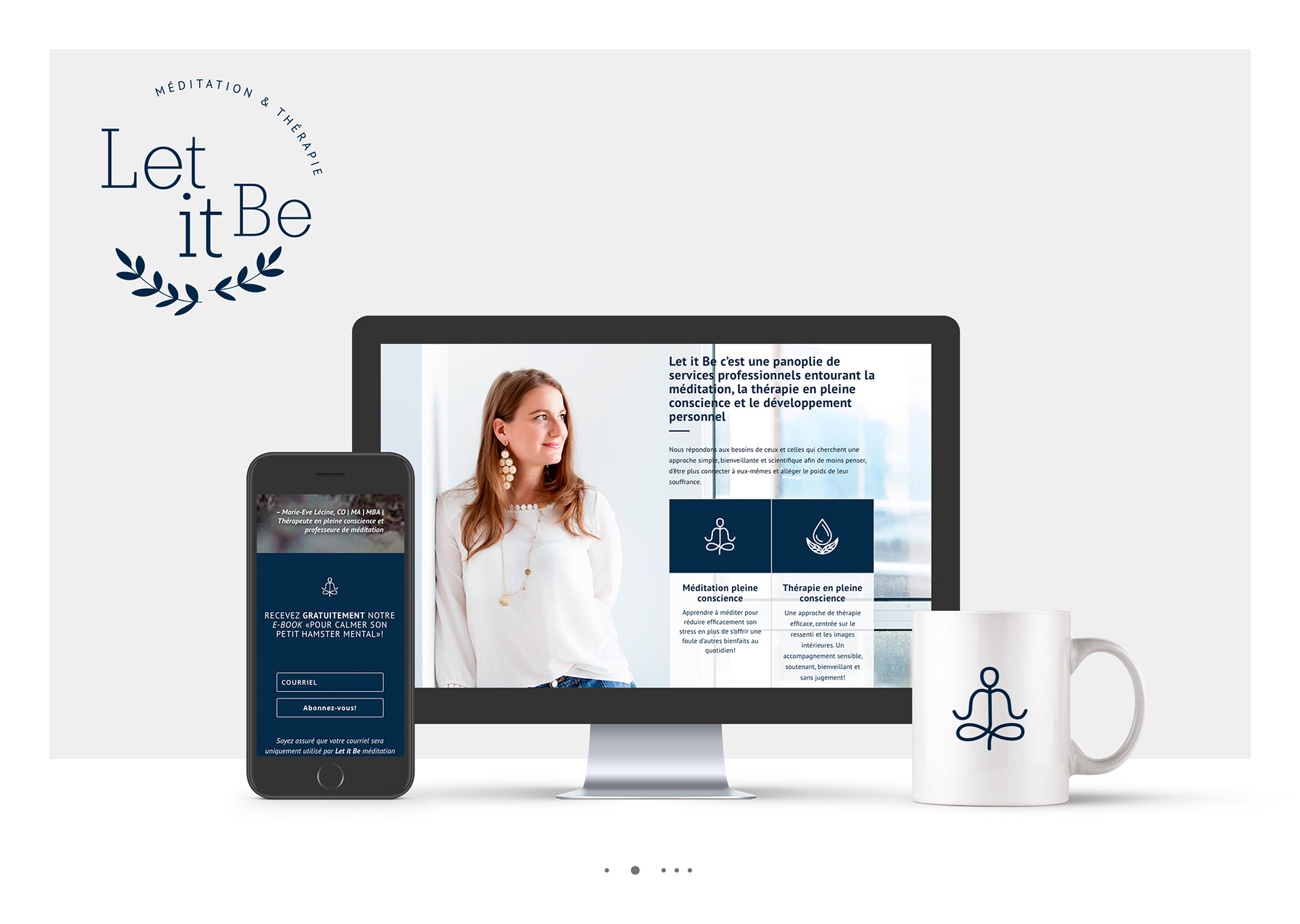 SITE WEB - Let it Be | Méditation & Thérapie
Let it Be nous a donné comme mandat de refaire complètement le site web de son entreprise d'orientation, de méditation et de thérapie. Le site web comprend un section d'achat de plusieurs formations disponibles, d'un blogue complet.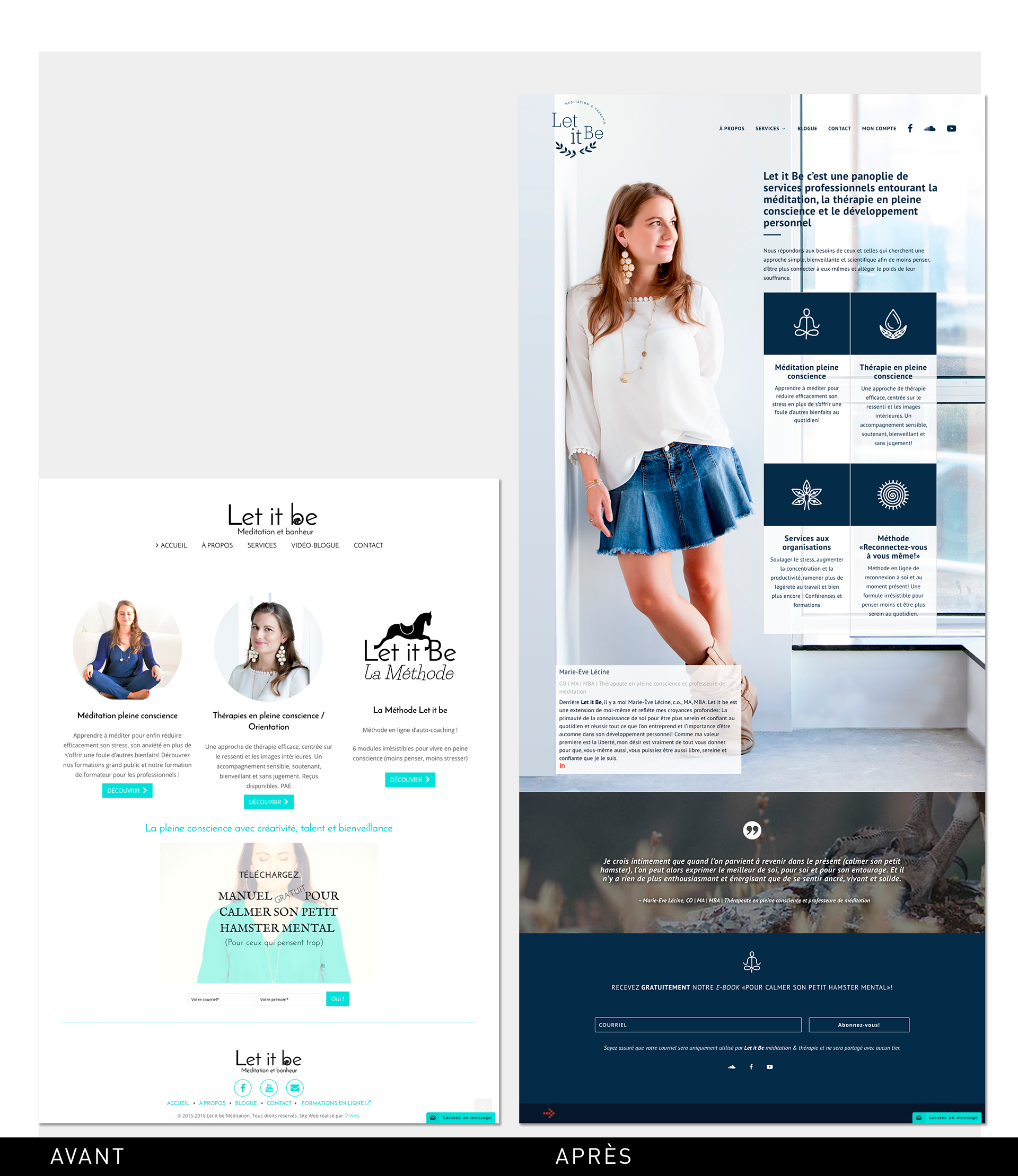 Le site web est entièrement conçu de façon adaptatif pour mobile et tablette. 

MERCI D'AVOIR PRIS LE TEMPS DE PASSER ICI. 
Nous espérons que vous avez apprécié! N'hésitez pas à nous partager vos commentaires constructifs!